We have partnered with David Simmonds, Chairman of HCM Metrics and the HR Analytics Group.
HCM Metrics is recognized as the leading global expert on HCM reporting regulations and standards.
David is the first accredited Lead Auditor for ISO 30414:2018 Human Capital Reporting in the world. It is the first International Standard that allows an organization to get a clear view of the ROI of its human capital.
Read more about David and HCM Metrics here.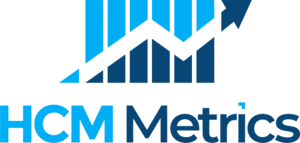 It is anticipated that, over the long-term, the SEC will require the ISO standard, or very similar metrics for Human Capital reporting based on how similar regulatory mandates have evolved in other countries such as the UK and EU. The companies that adopt these first will set the leading standards for the US.
The Guiding Principles of ISO 30414:2018 support the delivery of evidence-based measures. This means an organization has insights that lead to better decision making. Having standard measures across the same sectors means it is easier to compare organizations and provide valuable insights for stakeholders. The important aspects of an organization are identified and provide consistency and ease of understanding. Board members and stakeholders have clarity and transparency in order to govern the business correctly.
An organization must bring focus to Human Capital Management metrics as part of its strategy. The alignment to the ISO standard needs to be pragmatic It must implemented within the organization's operation model. The organization should undertake a cost/benefit analysis. The ISO standard are relevant to all businesses of all sizes across multiple industries.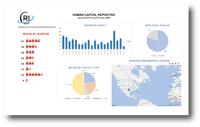 CRI has developed and are making available to our Clients, a detailed report to provide metrics on external relocations as part of talent recruitment and internal relocations of talent (by policy group).
To facilitate a common understanding of reporting requirements, the standard clearly delineates 11 Core Areas of Reporting.